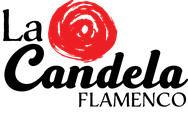 La Candela (from Spanish, fire or flame) brings the essence of fiery flamenco, Latin jazz, and world music. 
La Candela Flamenco was founded and is now directed by dancer Ania "La Candela".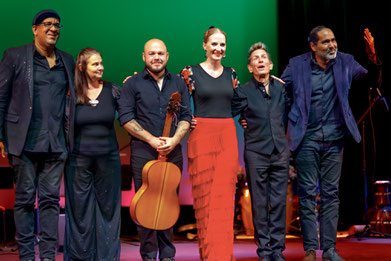 For all inquiries, please use contact form.
To bring people of diverse backgrounds together, inspiring them through traditional and reimagined flamenco performances.

• To find a way to bring flamenco and Spanish/Hispanic culture together in the form of scheduled events
• To expand our flamenco productions beyond Atlanta community
• To further our collaboration with other dance and music genres
• To reach and uplift communities that have never experienced flamenco and/or are not able to afford regular shows

Wellbeing , Freedom, Adventure, Quality, Harmony and Inclusion

Our story begins with Ania La Candela, who left behind everything to pursue her lifelong dream of becoming a professional flamenco artist in Seville. After spending over two years immersed in the vibrant flamenco culture of Spain, Ania returned and founded La Candela Flamenco. Her goal was to share her profound love for flamenco and bring the rich traditions of this art form and Spanish music closer to North America.
In collaboration with talented guitarists, La Candela Flamenco combines the essence of authentic flamenco from southern Spain with elements of Spanish classical music, Latin jazz, and world fusion. This infusion of diverse cultural backgrounds and influences creates captivating performances that transcend boundaries. Additionally, La Candela Flamenco frequently invites esteemed guest flamenco artists from both national and international stages, enriching the tapestry of their shows.
Operating primarily in the Atlanta area, La Candela Flamenco offers mesmerizing live flamenco performances for corporate and private events. However, their reach extends beyond the Southeast as they are available for hire anywhere across the globe. With a Spanish flair and a commitment to providing captivating and unique entertainment, La Candela Flamenco brings a touch of elegance and excitement to every occasion.
In 2018, recognizing the desire for a more comprehensive entertainment experience, La Candela Flamenco expanded to include Latin and world music. This allows clients the opportunity to book not just a flamenco experience, but also enjoy the extraordinary talent of a dedicated entertainment band. Curated by renowned jazz and flamenco percussionist, Jerry Fields, the band comprises exceptional local jazz musicians. 
At La Candela Flamenco, we are dedicated to preserving the soul and artistry of flamenco while continuously pushing boundaries and exploring new musical horizons. Join us on this extraordinary journey as we continue to captivate audiences and create unforgettable experiences.
---
Music Director of the Latin Band
Known as a total percussionist, Jerry Fields performs regularly in Atlanta and throughout the southeast on drum-set, timpani, marimba and various world percussion instruments. A Summit Jazz recording artist (Ted Howe Trio), Mr. Fields is featured on the group's critically acclaimed recording Ellington as well as Elton Exposed. A world percussionist at heart, Jerry has performed with Ania "La Candela" for several years and as well as a number of flamenco artists including Guitarists: Arturo Martinez, Ricardo Diaz, Jose Manuel Tejeda, Luis Linares "el Tiburon", Christian Puig and John Lawrence. Dancers: Antonio Vargas, Manolo Punto, Barbara Brenton Antonio Hidalgo and Ulrika Frank. Singers: Alfonso Cid, Marija Temo and Javier Heredia. Jerry is also actively performing with Indian, Greek, Kleezmer, Arabic and African ensembles.
Guitarist (Flamenco, Spanish, Classical Guitar)
Originally from Venezuela, Jose Chirinos is a guitarist and composer. Parallel to the study of classical guitar, he began learning flamenco guitar with masters Flavio Rodrigues, Fernando de la Rua, Pepe Maya, Curro de María, Antonio Españadero and Enrique Vargas. Jose accompanied classes and shows of the best flamenco academies of Venezuela. He participated as a guitarist and teacher in the 4 editions of the International Flamenco Biennial of Maracaibo.
Pianist (Classical, Jazz, Flamenco Pianist)
José Manuel Garcia, born in Caracas, Venezuela, graduated from Emil Friedman Conservatory in 1992. He received his BM in piano performance from Clayton State College.  While at Clayton, he studied with George Lucktenberg and Michiko Otaki.   Mr. Garcia earned his Master of Music in piano performance from Georgia State University in 2001, while a student of Geoffrey Haydon.  Mr. García holds a Doctor of Musical Arts Degree from the University of Georgia, from the piano studio of Evgeny Rivkin. José is also actively involved as a jazz and flamenco pianist in Atlanta and throughout the United States.  He has performed with internationally acclaimed artists such as Michael Philipp Mossman, Ray Vega, Bill Summers, Kemba Cofield, Jennifer Holliday, El "Cano" Estremera, Luisito Rosario, Paquito Guzmán, Anthony Cruz, Willie González, Tito Rojas, Marlon Fernández, Oswaldo Román, Darmon Meador, Joe Jennings, Ilona Knopfler. Luisito Carrión, Ignacio Berroa, María Teresa Chacín, y Juan Carlos Salazar.
---
---
International Festival, Spartanburg, SC

Color My World, Children's Museum of Atlanta

Benefit for the Arthritis Foundation, Atlanta, GA

Noche Española - Valentines Day Celebration

Cinema Verde Film Festival. Gainesville, FL

Festival Latino. Ft Walton Beach, FL
Tablao Sevillano

Tablao Rojo

Flamenco vs Chopin

Flamenco vs Jazz

Flameco vs Joropo
Mercedez Benz

Atlanta Chamber of Commerce

Tapa Tapa, Atlanta, GA

Steve's Live Music

Kavarna, Atlanta, GA

Old Smyrna Firehouse, Smyrna, GA
College of Coastal Georgia

Piney Grove Middle School

Morningside Elementary

Winthrop University, SC

Georgia State University

Beulah Elementary School

Flowery Branch High School

Roswell North Elementary School

Teasly International School

Trinity School

Wesley Academy

Dunwoody High School
---